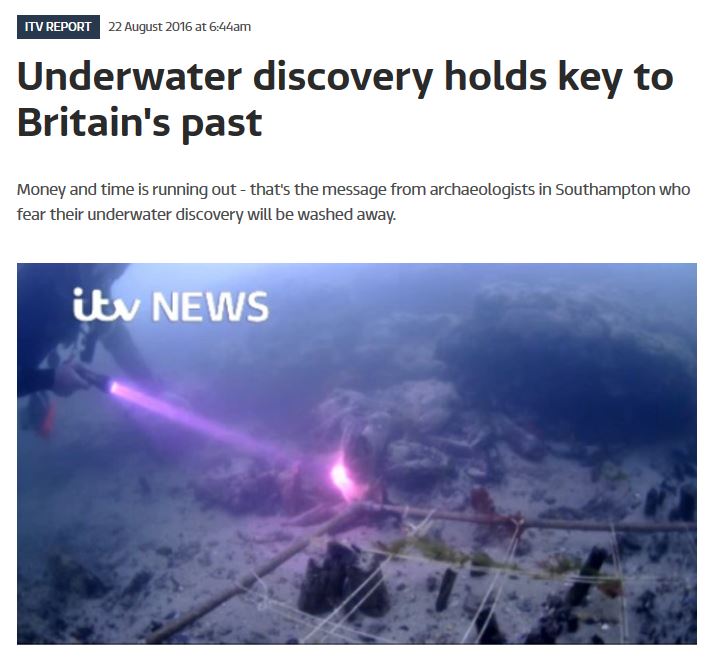 One of the most important archaeological sites in the country may never reveal its secrets because of a lack of funding. Time is running out and this 8,000 year old site is being washed away before our eyes, but without the funding archaeologists are powerless to stop the march of time.
Help save Bouldner before it's too late! 
ITV News reporter Chloe Oliver highlights the problems faced by the Maritime Archaeolgy Trust at Bouldner Cliff, near the Isle of Wight.
Read Chloe's article and help save the past for the future.
http://www.itv.com/news/meridian/2016-08-22/underwater-discovery-holds-key-to-britains-past/